150 Fully Funded Remote Placements...
In Partnership With The Fijian Ministry
We are delighted to be offering 150 fully funded places for our Fiji remote internship program taking place between November 2020 and February 2021. Through this unique opportunity Think Pacific and our partners aim to foster global understanding, contribute to international development and increase relationships between the Fiji Islands and global university students.
Deadline for applications is October 26 2020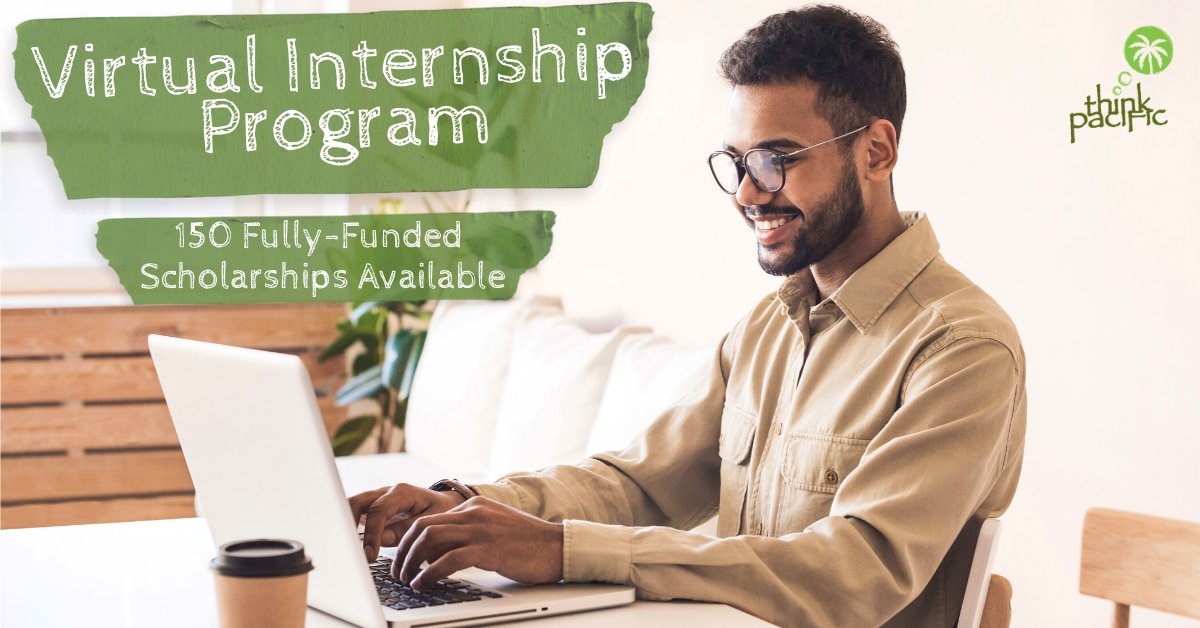 Scholarship Details
We are offering 150 fully-funded places to successful applicants (normally £495 GBP / $605 USD / $850 CAD)

Programs starting in November and December 2020

Flexibility to complete the internship over 4, 8 or 12 weeks alongside your studies (minimum 8 hours per week over 12 weeks)

Work with Fijian government departments, charities, social enterprises and start-ups

9 career sectors to choose (Psychology, Health, Environment, Business, Marketing, Education, International Development, NGO Management, Sports Development)

Over 100+ hours of live cultural workshops, Fijian speakers, online networking events, personalized mentoring and empowering work experience.

97% of our participants said the program increased their cultural intelligence
What We're Looking For...
The ideal candidates will:
Have a genuine interest in learning about Fijian culture and gaining an international experience.

Have a desire to learn about the UN Sustainable Development goals and how international development relates to Fiji.

Have the ability to work independently and approach new tasks with a positive attitude.

Contribute effectively towards online discussions, Q&A's and network remotely with colleagues and interns.

Be committed to developing new skills.

Have a passion to contribute to tangible outcomes for partners in Fiji.
Visit the Think Pacific website for more information and to apply!