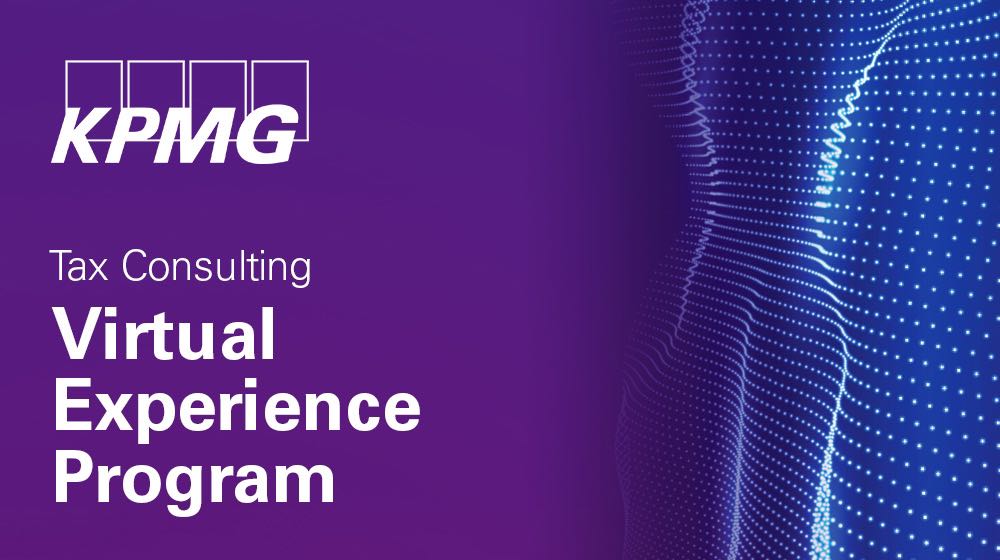 Put yourself in the shoes of a KPMG professional and add value for your virtual clients by solving real-life tax and commercial problems!
In partnership with Forage, KMPG Tax launches their Virtual Experience Program.
Why join this Virtual Experience Program?
The Program will enable you to experience the commercial situations that KPMG client service teams deal with in delivering superior service to their clients. You will be presented with case studies which are based on actual events, and be challenged to apply your research and problem-solving skills to advise the virtual client on a course of action that will reduce the risk of tax pitfalls.
Gain real work experience

Make your CV stand out

Be seen by KPMG

Leverage this experience in interviews

Set yourself up for success!
Enrol today! https://www.theforage.com/virtual-internships/prot...