In collaboration with GradConnection and Development Beyond Learning, we've developed a free Virtual Work Readiness Program for you!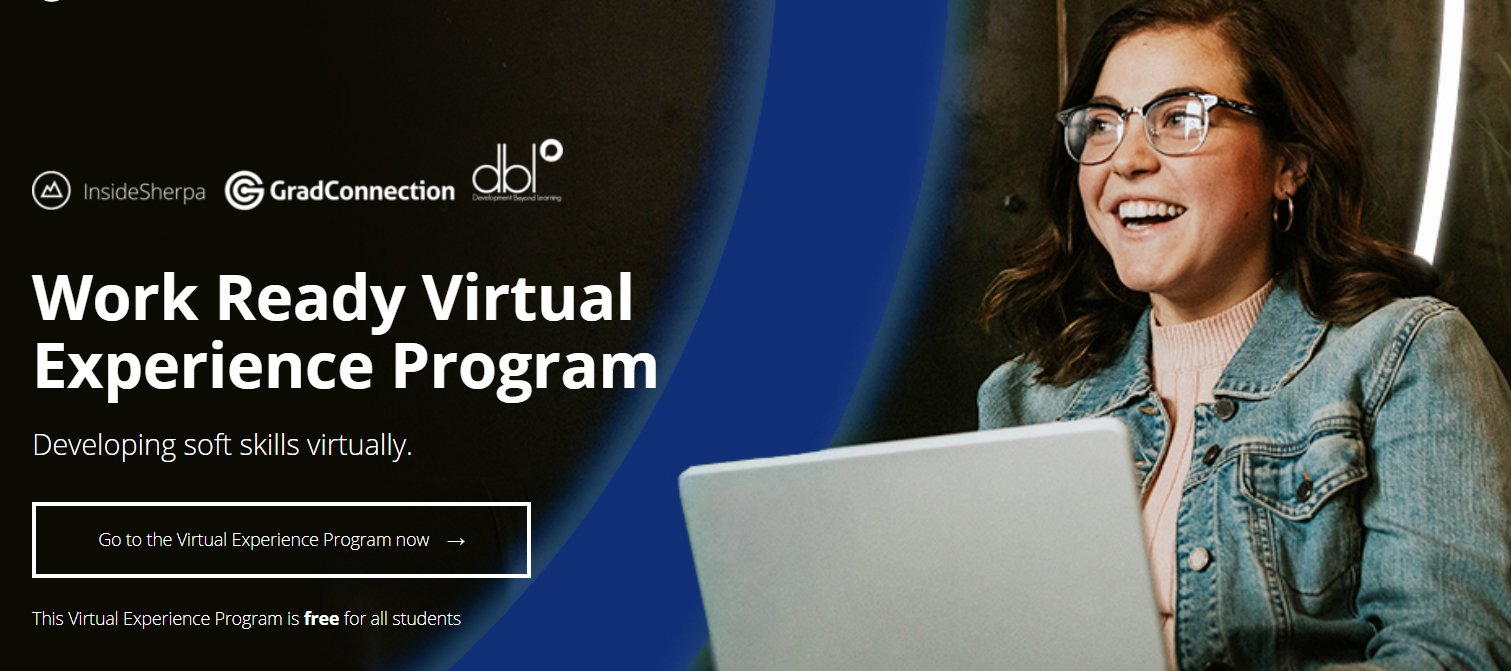 Want to find ways to get ahead in your career? COVID-19 has changed the recruitment landscape and that's why it's more important now more than ever to ensure that you are equipped with the skills to succeed.
Why join this program?
The program is an incredible opportunity for you to arm yourself with work-readiness skills that will help you to thrive as you seek and secure placements, internships and graduate roles. Work-readiness skills are the behavioural skills that enable students to transition effectively into the world of work, and to rapidly add value to their organisations.
The release of the first two modules of the Work Ready Virtual Experience Program: wellbeing and resilience, and virtual first impressions. If these aren't for you, don't worry, a remote networking module is coming your way soon!
What are you waiting for? Enrol today and get started with the program!
Click here to enrol!